Hotel Info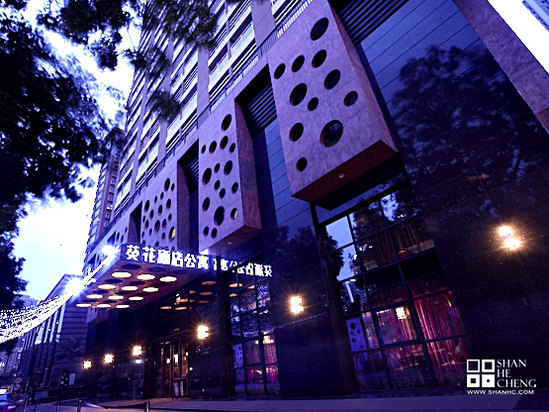 Sunflower Hotel & Residence Shenzhen
is located in the core area of the CBD of Futian District. Shenzhen Intercontinental Industrial Development Co., Ltd. invested and built it. It is managed by Shenzhen Grand Skylight Hotel Management Co., Ltd.
The apartment is adjacent to the Convention and Exhibition Center, only a few minutes' drive from Futian Port and Huanggang Port.
The hotel is conveniently located on the No. 1 Luobao Line Shopping Park Station, No. 3 Longgang Line, and No. 7 Shixia Station. It provides convenient transportation options for guests.
Here is a full duplex apartment in Futian District, Shenzhen. There are more than 250 guest rooms. There are nearly 10 room types for you to choose from, including Thai, European, American, and modern. Whether you are travelling with your family or traveling for business, there is always a room type that can meet your needs well.
The facilities and facilities in the room are complete. The open kitchen, fully automatic washing machine, refrigerator, heating and cooling air conditioning and other household standing facilities all bring home warmth and convenience to the guests.